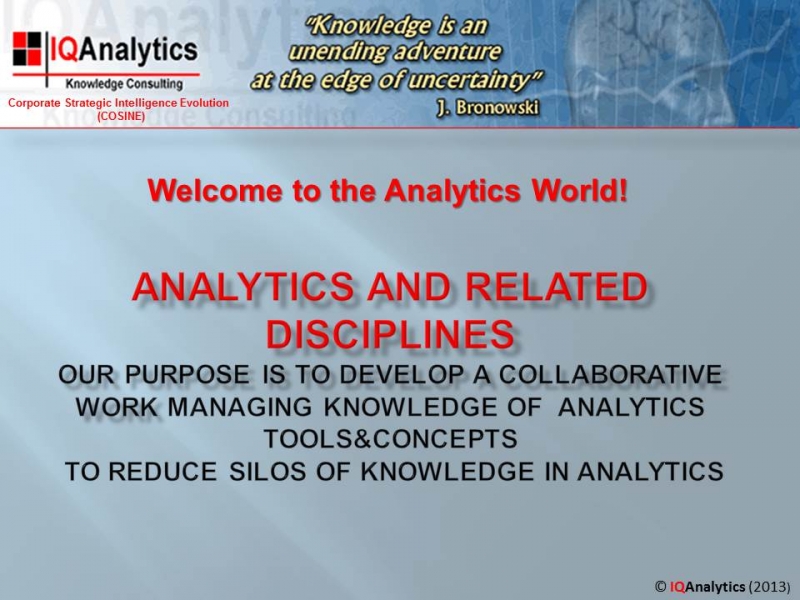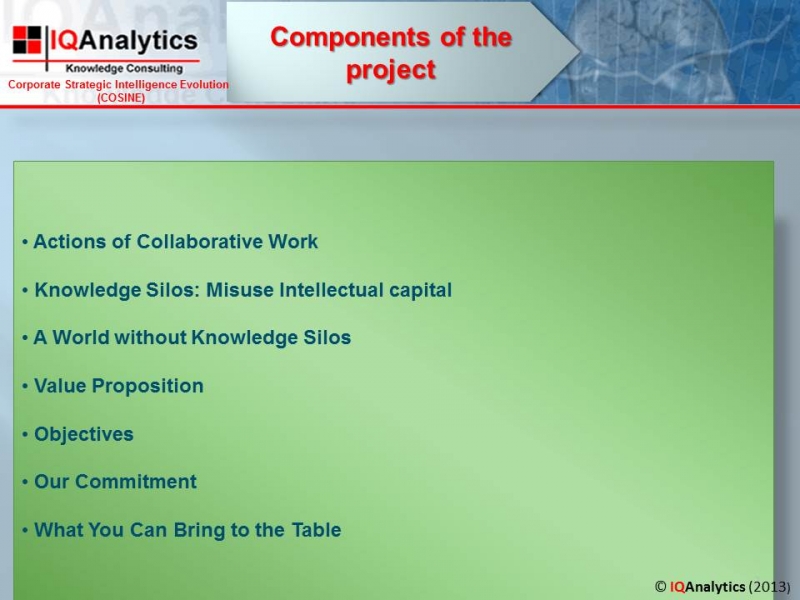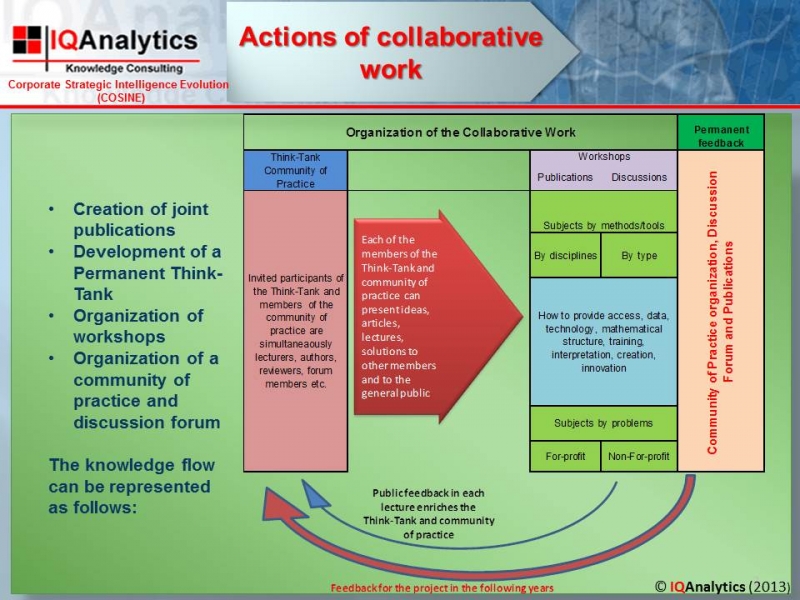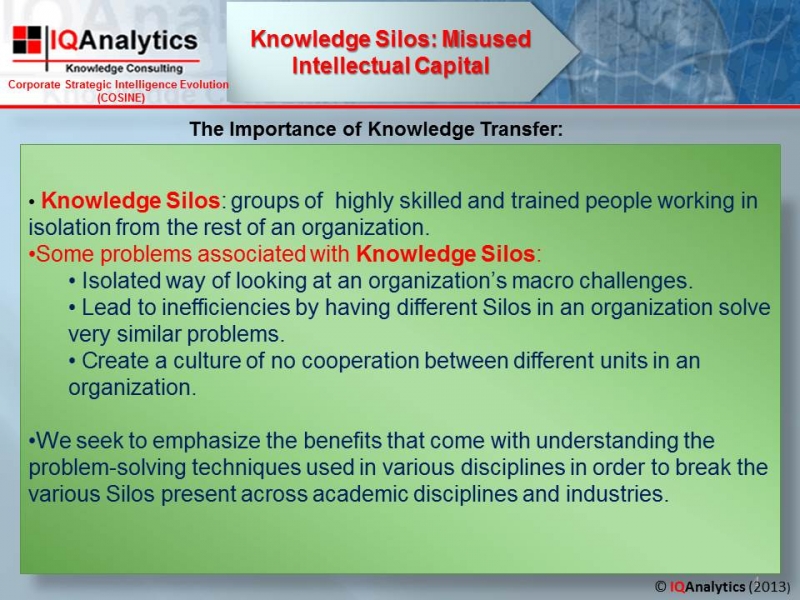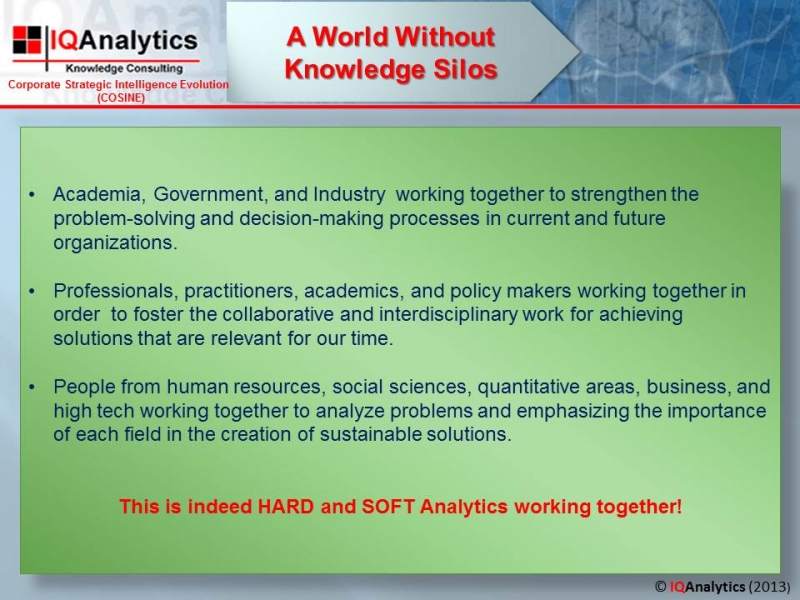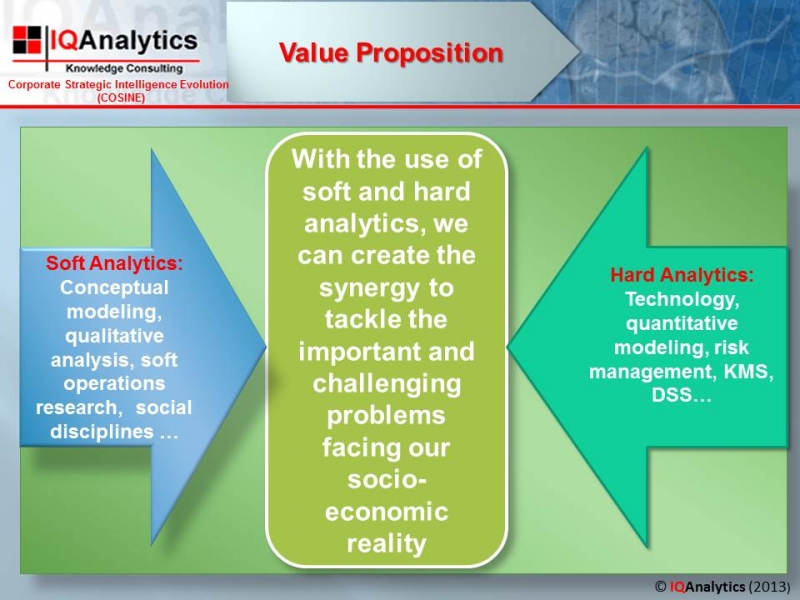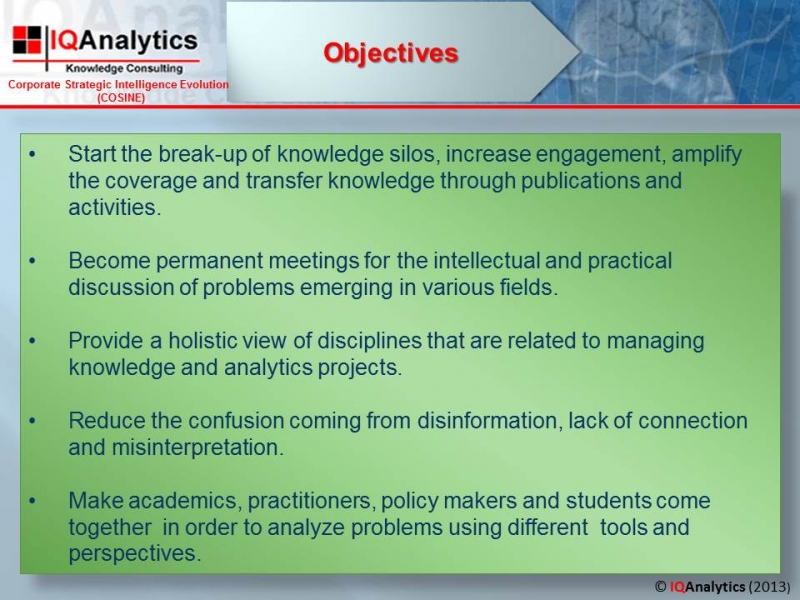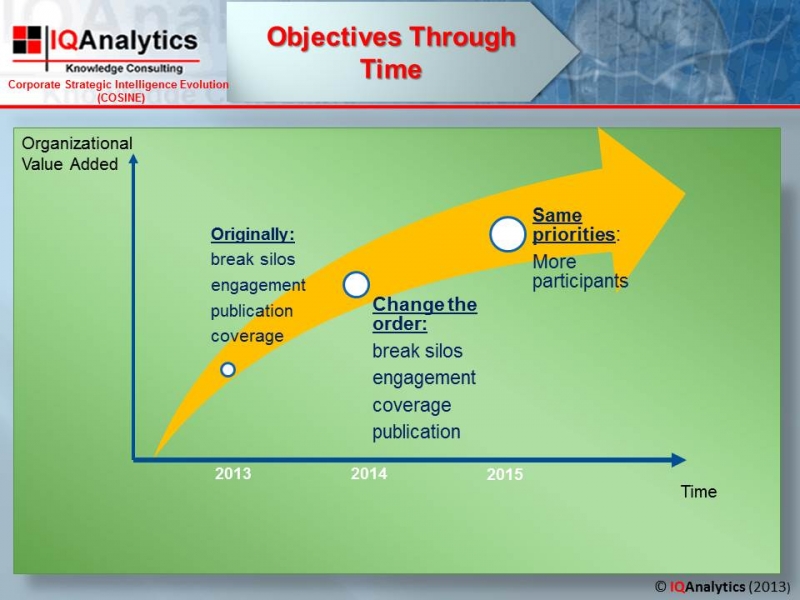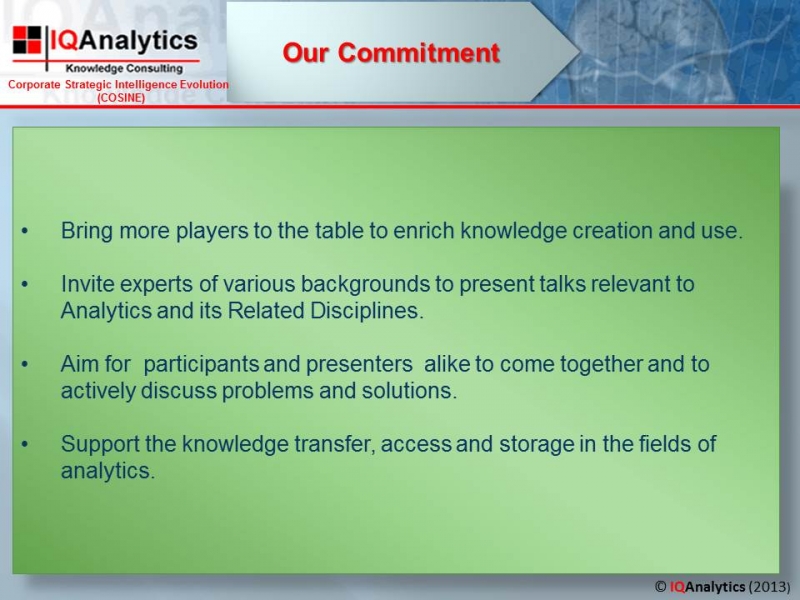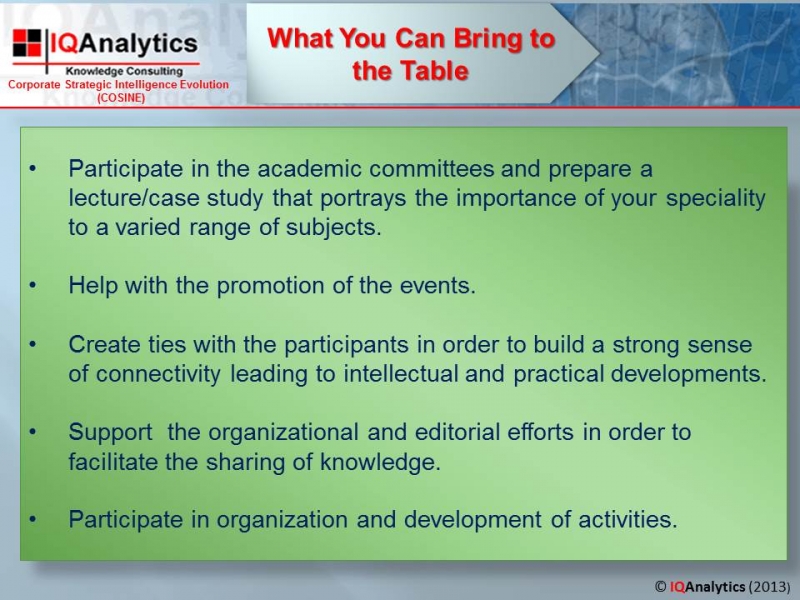 Welcome to the Analytics World!
(We are in the process of updating our website. Please excuse any inconvenience) 

We are committed to supporting the learning process of analytics methods and techniques. We are interested in developing awareness and expertise in the means that can provide insights for the decision-making and problem-solving processes of today's organizations
About IQAnalytics Inc.
 IQAnalytics Inc. is a Consulting Organization and Research Centre committed to Corporate Strategic Intelligence Evolution (COSINE). The organization was created in 2002 with two mandates: the first being to tackle the world of research with vigorous energy and second, and equally important, IQAnalytics' commitment to developing strategic solutions for today's business. The second mandate is effectively accomplished through the use of the following techniques: Conceptual Models, Statistical Analysis, Risk and Knowledge Management techniques, and technological tools. Thus, in effect we provide Strategic (Competitive and Business) Intelligence and Knowledge Management solutions to reduce and control risk in: strategy, operations, innovation, international trading and financial decisions.
IQAnalytics Inc. turns your data into Knowledge and Risk Management; we convert our Research into clear and solid strategies that give your organization a competitive edge. We understand management  to be a multifaceted concept including the Development of Human Capital, Conceptualization, Risk Management and Knowledge Management.
IQNews:
Our events